Featuring Thanh Bui and Hồ Ngọc Hà - First Debut MTV
The first music video of Thanh Bui with Ho Ngoc Ha by Early Risers Media Group. This song is written by Thanh Bui and Le Xuan Truong and arranged by Duong Khac Linh (Early Risers Music) for the upcoming feature film 'De Mai Tinh' which will start showing 23th of April.
VAN ANH - Live in Concert coming soon to America...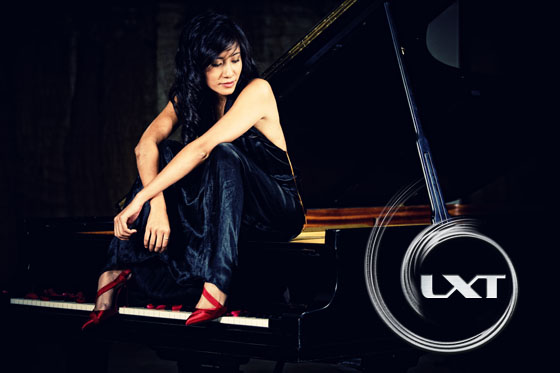 LXT Media Inc. proudly present Van Anh and Thanh Bui's concert in the United State of America for the first time.
Described by Michael Kieran Harvey (concert pianist and composer) as 'a true talent...she will be a great hit wherever she goes', Van-Anh Nguyen is a passionate 21 year old Vietnamese-Australian pianist.

Born in Sydney, 1987 to Vietnamese refugee parents, Van-Anh started learning the piano at the tender and astounding age of 15 months with both of her parents (of whom are both professional musicians). By the age of 4, she was accepted into the Young Artists Program for gifted & talented musicians at the Sydney Conservatorium of Music. By the age of 9, she had obtained her Associate Diploma in Music (Australia), and at aged 12, received her Licentiate Diploma in Music (Australia), making history as one of the youngest in her generation. She has given numerous media performances including on Channel 9's Kerry Anne Kennedy Show and Channel 7's The Witness Program. Since the age of 5, she has given live radio performances on 2MBS-FM and the ABC.

Her bubbly personality and emotive playing has graced the stages of Sydney. Van-Anh continues to give extensive concerts around Sydney as well as along the east coast of Australia at events such as the Mostly Mozart Series, World Youth Day 2008, the Chinese Chamber Music Festival and various charity events.
She has also performed overseas in such countries as Germany, Austria, USA and Taiwan. In November 2005, she made her solo debut in Vietnam with the Ho Chi Minh City Symphony Orchestra. Continuing on in 2006, 2007 and 2008, Van-Anh gave concerts once again in SaiGon City, sponsored by the Australian Embassy.
Van-Anh Nguyen has been described as a versatile performer, having a strong passion for chamber music. She is an active member of the Tiempo de Tango Quartet, the Testore Trio and has collaborated with The Revelations Ensemble and Orava Quartet
Other than performing, Van-Anh's passion extends into writing, having graduated with a Bachelor of Media (Writing) degree. She has written for ABC Limelight Magazine and continues her writing for 2MBS-FM's Fine Music Magazine.

Her goal as a pianist is to ensure that the classical genre continues to be appreciated by the younger generation of today by making it more accessible not only as a genre but also revolutionise the concert experience by creating an interaction between herself and her audience.
Since May 2008, she has been appointed as Ambassador of Heart Reach Australia.
THANH BUI - To Debut the New Album with Lê Xuân Trường soon...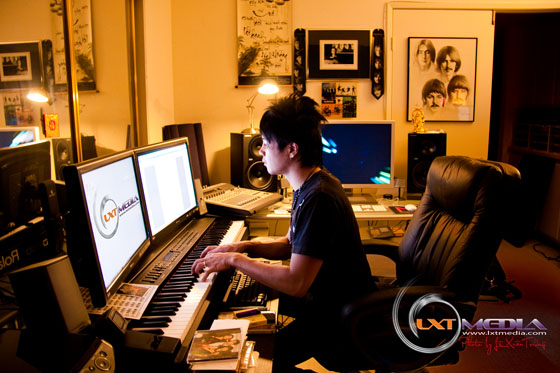 Thanh was born in Adelaide and moved to Melbourne when he was seven. Three years later, after seeing Michael Jackson perform at the Grammy Awards, he began lessons in classical piano and voice. "My parents worked 100-hour weeks to give me the opportunity to do what I love doing."

Along with Michael Jackson, Thanh considers Stevie Wonder as one of his idols – "an amazing vocalist, writer and musician" – and his mum and dad, who came to Australia as refugees after the Vietnam War. "To hear their story, when it was literally life and death, puts everything into perspective," Thanh says.

Thanh found fame in Asia in the Australian group North, who released two albums – 2004's self-titled set (on Universal) and 2006's Straight Up (on EMI). They had three number one hits in Thailand and Indonesia, and two chart-toppers in Malaysia. North toured Asia twice, and also did the Commonwealth Games song I Am Strong.
Thanh and his North band mate Alfred Tuohey formed the production company Yin Yang Productions. Working with some of Australia's leading singers (Dean Geyer, Paulini) and having written songs for chart-topping albums in Japan and Korea, Thanh recently received his first gold album from Germany after working with teen sensation Jimi Blue. Recently, Thanh's song License to Thrill was picked up by American MTV series The Real World.

Currently released is Thanh's self-titled EP features five original songs – Broken, Heart Beat, Happy Birthday, I'm Forbidden, No.

"The tracks all signify key moments in my life," Thanh explains. "It is mainly about growing through relationships and learning to 'feel' emotions which I wasn't allowed to feel through my strict Asian upbringing. Throughout my childhood, I was taught to never show emotion as it was a sign of weakness. At times, I have been so robotic and cold towards the different human emotions. But my relationships have taught me that it is okay to feel, whether it is sadness, pain, hurt, uncertainty … these songs are a reflection of me feeling all these emotions."
Other than his singing career, Thanh also runs a successful talent school in Melbourne - the International Artist Academy, the home to more than 100 students. He says being a singing teacher "is one of the best jobs in the world".

What can one expect from his upcoming album? Thanh's debut solo album is a reflection of his life. "I can't categorise the music into any genre - it's a bit of pop, soul with edge combined with a mixture of organic and electronic sounds."

As '80s legend Cyndi Lauper said, "Thanh needs to experience a lot of things, but he's on his way."